Over the years, more and more women are taking up golfing, which is fantastic news for the sport! As women's golf becomes more popular, female golfers now have an array of clothing options to choose from.
There are much more clothing choices for women golfers compared to men, but this doesn't make it easy to choose a golfing outfit, especially if you've never set foot on a golf course before. So, what should women wear when golfing?
If this question confuses you, we're here to help. You'll find everything you need to know about what women golfers should wear below.
We'll cover the accepted dress code, what footwear you should wear, and any accessories you might want to include in your outfit.
What Counts As Correct Golf Attire For Women?
If you've ever tried looking for women's golf clothes before, you'll know how tricky it can be. It can be as difficult as choosing a set of golf clubs for the first time!
The aim is to select clothes that are comfortable and let you play in them easily. However, they should also follow accepted customs of appropriate golfing attire.
Women golfers normally wear a shirt with a collar, although a collar is less important for woman than for men at most courses. The choice of bottoms includes a wide range between a skirt, shorts, or non-denim pants. This is just a basic guideline, as female golfers can adapt these clothes to suit their personal and golfing styles.
Is Women's Golf Attire Progressive?
While this may not have been the case in the past, women's golfing attire in this day and age is progressive. Women can choose skirts and shorts that are shorter than they would have been a few decades ago.
Despite this, you should still take care to ensure that your skirt or shorts aren't too short. You shouldn't be able to see your bottom area at any point, whether you are standing or bent over.
Leggings are not usually permitted by themselves, but women who prefer more modesty may be able to wear them under their skirts or shorts. You can also find golf dresses that offer women a functional, yet stylish option.
Factors That Affect Women's Golfing Attire
Before you can begin choosing your golfing clothes, you need to consider a few things to avoid any mishaps. The most important things you should think about are what golf course you're playing on, and the weather for the day in question.
Some golf courses have strict rules about their dress code, while others are more lax with the rules. You may be playing at a course that requires shorts to be a particular length, while others need men and women to tuck their shirts in.
A good rule of thumb is to always check the dress code of the club you're playing at, especially if it's on private grounds. The rules on proper attire have become more relaxed over the years, but there are still many courses that enforce relatively strict dress codes for all players regardless of gender.
You should also check the weather before heading out. If the weather is particularly hot, or very rainy, make sure that your clothes and gear are appropriate for the following conditions.
Tops For Women's Golfing Attire
Some golf courses require women to wear a collared shirt or a blouse with sleeves. Your shirt with collars can be sleeveless, but take care, there are still some courses that don't allow sleeveless tops. Turtlenecks are usually fine too.
Polo shirts are another comfortable, yet acceptable clothing option. These come in several different shades and options, including v-neck, zip-top, and long/short sleeves.
Here's a list of the tops you shouldn't wear:
Halters
Tanks
Strapless
Tee shirts
Plunging or deep necklines
Racerbacks (unless they have a collar)
If you're golfing in colder weather, you may find layers more comfortable. Vests and sweaters are often worn over polo shirts. This looks stylish and appropriate for the setting, but don't wear items like hoodies or denim jackets.
You can also opt for weather or waterproof jackets, but make sure that these aren't too cumbersome, as this may affect your game on the course.
Bottoms For Women's Golfing Attire
Women can choose between several types of bottoms. Shorts, skirts, skorts, and pants are all worn by female golfers. Here are a few rules that you should follow with different types of bottoms:
Skirts
The rules surrounding skirts will depend on the golf course you're playing at. Stricter clubs may state that skirts need to finish under the knee. Other locations may be fine with shorter skirts, provided that you are covered sufficiently.
Just make sure that your skirts aren't too short and that you're covered well, both standing and bent over. If you're feeling uncertain, check the golf club's dress code before heading over.
Shorts
As you would with skirts, don't wear shorts that are too short. These are never considered 'appropriate' golfing attire and may get you kicked off of the course.
Skorts
Skorts are like skirts, except they have shorts woven into them underneath. These offer slightly more modesty, particularly on windy days.
As is the case with skirts and shorts, skorts shouldn't be too short either.
Pants
Women also have lots of choices with golfing bottoms, but they should always avoid denim options, as well as cargo shorts. These fabrics can restrict your movement, affecting your game while you swing.
If you're a woman that prefers to wear shorts, ankle-length options and capris are a common sight on the golf course.
It's best to wear pants that are slightly cropped instead of ones that are too long. Don't go for overly baggy ones either, as this may affect your golf game.
Here's a list of pants that you should avoid wearing:
Denim or jeans
Sweatpants and joggers
Athletic pants
Leggings (unless worn under shorts or skort)
Any bottoms that expose your bottom, even if wearing undershorts
Golfing Dresses
Golf dresses are newer golfing attire, but they are becoming more popular with female golfers. These dresses are often made with stretchy, performance wear fabric. This allows the wearer to move comfortably while staying cool during the session.
Headwear
You don't have to wear headgear while golfing, but it's a good idea to wear a hat on sunny days. These will protect your eyes and skin from the sun, which also prevents vision loss during your game.
Designer caps and visors are often worn on the course, but beware, as visors aren't the best for blocking out sunlight. You may also wear polarized sunglasses for extra protection.
Footwear And Accessories
If you're new to golf, you might not have bought proper golf shoes yet. This is fine, as golf shoes aren't a necessity. If you prefer, you can wear sneakers as you learn the game, then decide to purchase golfing shoes later on.
Golf shoes themselves come in several different styles. These often have soft, non-metal spikes that give the wearer grip on the course.
Related article: Are Metal Spikes Banned For Professional Golfers? Do Pros Wear Metal Spikes?
However, you may find newer golf shoes that are spikeless and available on the market. These are great, as you won't need to change into new shoes if you plan on running errands later on.
You'll also need to wear socks. If you're wearing shorts, skorts, or a skirt, go for low or no-show options. Crew socks are fine if you're wearing pants, just make sure that they match the shade of your bottoms.
Here are some shoe styles that you shouldn't wear:
Boots
High heels
Slippers
Flip flops
Remember to leave any longer jewelry pieces at home, as this can be a safety hazard. You may wear a small watch to keep a note of the time, but make sure that these are water or sweatproof to avoid damaging it. You can also keep rings and other items in your golf bag while you're playing.
Should Women Wear Gloves When Golfing?
Golfing gloves can help you grip your clubs better, but they also help you avoid blisters and calluses forming on your skin. You can wear two gloves, but most golfers only wear one.
If you're right-handed, you should wear your glove on your left hand, while left-handed golfers should wear one on their right hand.
Conclusion
Women have lots of choices when it comes to golfing attire, but remember to choose clothes that are appropriate for the game. These will help you stay comfortable and functional while you play.
The advice above will help you choose the right attire, but if you're uncertain, check the dress code of the course that you're playing at before you head out. This will help to give you peace of mind and avoid any unpleasantries later.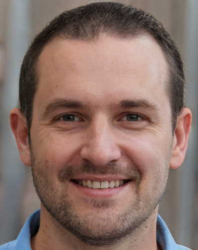 Latest posts by David Shelly
(see all)