Are you looking for the best irons for women? If yes, then you've come to the right place.
In this article, I'll share my top picks for the best irons that women should consider buying. The game of golf has become extremely popular over the years. There are several reasons why the sport has grown so much in popularity. One reason is its ability to bring people together. Golf is also a great way to relax and unwind from the stresses of everyday life. Golfers often complain about their clubs. Some of them even blame their equipment for their poor performance. This is where the importance of choosing the right club comes into play.
In this article, we will run through all the top picks to help improve your game! Enjoy.
OUR TOP PICK
SIM2 Max Women's Irons | TaylorMade
EDITORS CHOICE
Women's Launcher HB Turbo Irons
BEST VALUE
OUR TOP PICK
SIM 2 Max Combo irons are leading the race in today's market. This cutting edge technology will allow female golfers to improve their game dramatically.
The TaylorMade club is forgiving and fast and has been improving greatly over the past years.
The new designs used allows a shot moderately close to the 'sweet spot' to head in the right direction. The cutting edge 'ECHO damping system' makes the club feel softer and has less vibration up the shaft on impact. Therefore, the club feels more like a forged iron than a cavity club.
The SIM 2 MAX women's combo set includes an extensive array of clubs offering versatility. There are very few women with clubhead speeds quick enough to suit a four iron, and sometimes a five iron.
It's better to opt for a combo set that swaps out hybrids for long irons. You'll notice significant improvements in your golf game this season thanks to the SIM 2 Max golf clubs' improved feel and performance, as well as their high ball speed.
Pros
Produces excellent ball speed
Natural transitions into hybrid irons
ECHO Damping system
Cons
EDITORS CHOICE
The Cleveland Women's Turbo clubs are a lovely choice for women who are a fan of hybrid club sets. Every club in this set is versatile in the rough and on the fairway.
These irons also get more launch height over a standard cavity back iron. This new technology will make a huge change in your game if you're having trouble getting height with your shots.The Cleveland HB Turbo iron's Turbocharged Face also aids in giving female golfers faster clubhead speed. There is no doubt that with increased clubhead speed, you'll see more distance.
Because of their hollow construction, the irons are extremely forgiving. This set of irons will work as intended even if you're new to golf.
Because of their low center of gravity and higher ball speed, the Cleveland Launcher HB Turbo Iron is an excellent choice for all women golfers.
Pros
Hollow & lightweight design
Fast clubhead speed
Extremely easy to launch
Cons
The shorter irons may take some adjusting to
BEST VALUE
XXIO is beginning to spread around all over the globe, but the players who profit from these clubs appear to be predominantly female.
The XXIO clubs were designed to be as light as possible while still allowing good range and a beautiful feel.
The cavity which is double undercut creates the ability to hit very high speeds for women's clubs.At the club's butt-end, rubber and brass weights are placed. These are ideal for the female golfer who wants better launch on their shots.
Having that extended flight will help ensure that their shot can land perfectly at the pin and slow down immediately. Hitting line drives appear to give you more distance, it is not the case. Female golfers say the XXIO irons are smooth. Because of their feel and ability to gain clubhead speed, they are a great choice for female golfers.
Try XXIO if the major brands aren't setting you alight with their newest designs.
Pros
Exceptionally lightweight
Premium technology
Cons
RUNNER UP
These beautiful Callaway Mavrik Irons are now in stores and online! These clubs have had people on the edge of their seats waiting to drop.
Ironically, Callaway releases a new and improved club every year. Always bettering the distance and accuracy to your game.Following the first trials and feedback, we've seen these clubs will fly to the top of the leaderboard of best clubs for females.
'Flash Face technology' that Callaway is utilizing in their driver is now featured in the iron.
Callaway has used AI to design each iron in the set uniquely for improved performance for the first time in golf history.
They also created this specifically for women, putting a light shaft in a man's clubhead doesn't happen anymore. Callaway uses the highest-quality materials in their irons.
They still use urethane microspheres in this set to improve the feel without sacrificing performance. High ball speeds are characteristic of these new irons. The Mavrik Maxis is available in two versions: standard and light. The usual model has a 50-gram UST Heliumshaft. The lite irons weigh 40 grams in length.
Even women with a very slow swing can get the distance they need with the Mavrik Max Lite.
The Epic Forged is available in a women's set if you're a lower handicap player searching for a new set of irons, but I'd seriously consider the Apex clubs with a woman's shaft.
Pros
Created using AI
Carefully engineered center of gravity
Higher launching and longer distance
Cons
Not made specifically for the women golf player
RUNNER UP
At times, it's a tricky decision to find affordable and well-made constructed golf clubs. Wilson Staff is well-versed in the art of producing excellent iron sets at remarkably low prices.
The Wilson Staff Launch Pad Golf Irons are one such set available today. These LaunchPad clubs are similar to a hybrid iron. These clubs are a good bet for increasing launch and distance due to their hollow inner construction club heads and thin faces.
The LaunchPad will not have any difficulties resolving your problem if you have difficulty getting the ball high.
The LaunchPad irons have a great touch when you strike the ball in addition to their higher launch and forgiving sole.On the short game shots, you won't feel like you're playing with a hybrid. The shorter irons and wedges have a lot of sensitivity for delicate wedge and spin shots.
These irons will give you the most success. Their lightweight increases the distance you can hit the ball. If you're lacking mojo in your game, these are the clubs to get your flare back. Pros
Allows you to hit a high ball
Great set variety for women
Alike with hybrid technology
Cons
The obscure shape takes time to adapt to
RUNNER UP
No products found.
Women's swing speeds slow down as they get older. There is no senior women's golf shaft if you already use a woman's golf shaft.
As a result, women golfers must figure out how to adapt their game to a lighter and more relaxed style club.
Fortunately, with the assistance of Cobra, this will not be too difficult. Cobra F Max Airspeed Hybrid Irons are extremely light and forgiving to small mistakes.These irons has a lightweight shaft and clubhead making it a significant improvement from earlier models.
The undercut cavity and low profile helps to maximize launch from anywhere on the course.
Most golfers have a difficult time nailing lofted shots from a difficult position, with the F Max Airspeed your game will be changed in this area. The F Max irons' futuristic design gives you more forgiveness because the club's loft decreases.
A senior golfer is dedicated to her game as a result. Cobra knows how to make the game more rewarding for those who benefit from this.
Pros
Good priced
Traditional looking clubs
Low profile clubs
Cons
Ordering these clubs customized can be a challenge
RUNNER UP
Women's Cobra Radspeed clubs are excellent for the players who want light, big hitting clubs. Golfers who want to maximize ball speed without hindering forgiveness will love the Radspeed clubs.
The Cobra Radspeed's Forged PowerShell Face will increase the club head's flexibility, allowing players to achieve higher ball speed with better release. This happens naturally when playing as usual. While lots of companies are beginning to employ AI in golf club technology development, Cobra are leading the race to utilize 3D printing to improve the technology in their clubs.
The excellent 3D printed medallion is great for cutting weight and still maintaining the club's performance.
Pros
3D Medallion for reducing weight
Radial weighting technology
10g weight for improved center of gravity
Cons
Best Women's Golf Iron Sets Buying Guide
Although choosing the ideal club for your needs will be a highly personal decision, there are important factors to bear in mind.
Related article: Best Women's Golf Clubs For Beginner – Buying Guide
Shaft Options
The majority of women's golf irons have a 50-gram graphite shaft.
Hitting a 7 iron 150 yards or further, consider buying a men's shaft.
If you're having trouble with your swing speed, consider a "lite" option.
Club Head Size & Weight
Choose a club that is exclusively for women.
Tungsten gravity
Make sure that something is done to improve the feel if it's a distance iron.
Low center of gravity
Sound, Look And Feel
Most irons which help improve your game tend to have a little less feel than others, so if you are a lower handicapper, take this into account.
Choose something that makes you good about your swing when taking your shot
It's important to like the look of the club
Remember not all golfers are the same. Men with a 15 handicap and men with a 30 handicap are going to use different equipment. Keep your options open and willing to change views when choosing a club.
Female golfers have more options now. Use this advantage and do adequate research in shops and online. There will be no doubt something perfect for you.
Set Makeup
When possible, choose the appropriate A-Wedge. Wedges are extremely important.
If you're mixing brands, check the lofts (a 6 iron may be lower lofted than your 5 hybrid, resulting in a gap in your bag).
Hybrid clubs are easier to hit with long irons.
Choosing The Best Golf Clubs If You Are A Women
Choosing perfect clubs for you can be a timely process. Consider the various options and what they could offer to your game. Getting your clubs fitted by a professional is a great idea for many players.
Consider the following information before you buy your next set of golf clubs.
Golf Iron Types
Women's golf clubs are commonly used to improve their game. While some player's clubs can be made to fit with customized shaft size and specifications, this is not easily found in stores.
Women golfers are more likely to use men's clubs due to a wider range of options available. Men's senior clubs can be a good option for many female players.
Construction
Women golfers will discover two types of golf clubs. Cast and forged golf irons are the two.
The construction of these irons is the difference and this will result in differences in performance and affect your game in different ways.
Cast
Cast irons combine many components in a mold.
This allows them to be some of the more forgiving clubs on the market, and they will provide players with a new-found level of versatility to their game.
Forged
Forged irons are more pricey in terms of the materials they are made from. They are also less forgiving and usually reserved for better players.
One piece of metal is used to make forged irons, and they have an exceptional feel and usability. While forged irons for women are tricky to find, they can be picked up in some places.
Shaft
Graphite shafts will be found in most golf clubs for women. Graphite is lighter than steel. Consider a steel golf shaft for women golfers with faster swings, as it may be a more beneficial fit.
Some irons and wedges will likely require a steel shaft when a woman can hit the ball past a certain distance.
Flex
A ladies flex shaft will be found on nearly all golf irons for women. A woman's shaft is made to be more forgiving and allows players to maintain their performance throughout the entirety of their game.
The consequences of not having the correct flex in your golf clubs will be disastrous for your performance.
Feel & Look
Although the feel and look of golf clubs are unique to each golfer, they are still important things to bear in mind.
The 'top-down appearance' of good golf irons is often striking and will help you feel confident when you're standing over the ball at address.
Forgiveness
Women's irons tend to be made more forgiving than men's.
The sweet spot will be bigger to make it easier, this will allow golfers to hit the ball further more consistently. The forgiveness is critical when club head speeds are lower.
Center Of Gravity
A club with a lower center of gravity will allow a player to generate more loft with their shots. This can be very beneficial for players getting themselves out of tricky positions on the course.
Frequently Asked Questions
We've put a few of the most frequently asked questions below. Before you buy, ask questions and get answers to ensure that you are satisfied with the decision you make.
Below are some points worth keeping in mind before you take the leap.
What Makes A Golf Iron forgiving?
A club that delivers adequate distance and accuracy on poorly struck shots is said to be "forgiving." Built with perimeter weighting and large hitting areas, these clubs are best for average and beginning golfers.
When the ball is struck on any club's sweet spot, maximum distance is achieved.
Why Am I Not Getting More Distance With My Irons?
Increasing rotation and clubhead speed will help you hit your irons further… This can be a symptom of body rotation or clubhead speed.
There are drills you can do to increase your body rotation and your clubhead speed, generating more power behind your swing and allowing you to hit longer irons.
What Makes A Club More Forgiving?
More perimeter weighting means a higher MOI, and a higher MOI means less loss of distance on mishits. High MOI and low center of gravity are what game-improvement clubs target, with forgiveness the goal.
What Does It Mean If A Driver Is Forgiving?
Characteristics of a forgiving driver are that it offers maximum forgiveness across the whole face producing longer drivers even on off-center hits.
This must occur while the coefficient of restitution (CoR) remains within the legal limit as set out by the golfing authorities.
Do Irons Loss Their Pop?
For the average golfer, you can expect to get a good 7-10 years out of a set. For the golfer that plays golf every day of the year, it may only take 3-4 years before the grooves wear out and a set of irons starts to lose a bit of its jump off the face.
How Oten Should You Get New Golf irons?
You may notice shots flying higher but not carrying as far, or you might get a low shot that struggles to hold its line.
Unless you are playing extremely irregularly, you should be replacing your irons every five years to make sure you are getting the most out of them.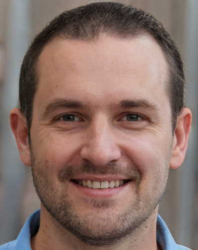 Latest posts by David Shelly
(see all)