Finding the best golf ball that fits your skill set and helps you become a better player is challenging, especially for mid-handicap players. It all starts with knowing your skill level and the type of ball you need to achieve your golfing goals.
Golfing is a sport with a million variables that can affect performance. To improve, you need quality equipment that fits your game. There are hundreds of brands and golf balls out there, but for mid-handicap players, it is essential to find a two or three-piece ball to increase consistency, speed, and accuracy.
Hopefully, this article helps you sort out the kind of golf ball you need and the perfect one to better your golf game.
Top Five Golf Balls For Mid-Handicap Players
Srixon Soft Feel
Bridgestone e6 Golf Ball
Titleist Velocity Golf Ball
TaylorMade Tour Response
Callaway Supersoft
Let's explore the pros and cons of each of these mid-handicap player golf balls:
1. Srixon Soft Feel (Top Choice)
The Srixon Soft Feel uses a 338-speed dimple pattern with a thin, soft cover to provide the best possible result for mid-handicap golfers. To ensure better accuracy and consistency, the Srixon Soft Feel uses a dimple pattern to cut through the wind.
It is truly a soft feel golf ball with a compression of 60 and a back line to better encourage the accuracy and confidence on the green. The outer cover is ionomer. It is a two-piece golf ball with an Energetic Gradient Growth Core.
The design encourages better spin on the green,. Although it is on the cheaper side, it is of good quality and very durable. This ball will hold up well across many rounds of golf.
Srixon Soft Feel Golf, 12, White
FastLayer Core - With a soft center that gradually transitions to a firm outer edge, the FastLayer Core gives SOFT FEEL incredible softness and great distance off the tee.
338 Speed Dimple Pattern - To get more distance overall and better performance in the wind, Speed Dimples reduce drag at launch and increase lift during descent.
Soft, Thin Cover - Provides more greenside spin and softer feel on all pitches, chips and putts.
Included components: No
Pros
Durable
Lower compression
Soft feel Fusablend cover
Innovative E.G.G. core
Low spin
Good alignment aids
Good control of the green
Available in three colors
Cons
Better control at expense of distance
Not the best for fast swings
Not super soft
Conclusion – Srixon Soft Feel
The Srixon Soft Feel golf ball is an affordable option that will perform well, especially when used by mid-handicappers with a slower swing speed. They are well worth the price, so don't need to get extra upset when you lose one in the pond.
The Srixon is excellent for improving accuracy and control with the driver. These are ideal for beginners and middle-level players who need the extra distance push and benefit from the alignment aids.
2. Bridgestone e6 Golf Ball
The Bridgestone e6 golf ball is similar to the Srixon Soft Feel since it gears toward maximizing distance and increasing accuracy. It is a two-piece ball with a plastic cover. The core is a lower compression than most Bridgestone balls for a softer feel and greater distance.
This ball is made more for mid-handicappers with moderate swing speeds. Since the ball is soft, it can be damaged by tough wedge shots. The Bridgestone e6 provides consistency, and the white color is classic and easy to spot on the course. It is a high quality golf ball. Bridgestone is one of the most popular golf brands in the world, so you know you're in good hands.
BRIDGESTONE 2021 e6 Golf Balls (One Dozen), White
NEW! e6 is the SOFT FEEL, LONG DISTANCE golf ball
REENGINEERED for MORE POWER and FEEL
MORE POWER – softer and larger core for faster compression and LONGER DISTANCE
MORE FEEL – a soft seamless cover for BETTER SPIN and FEEL
TIGER WOODS, BRYSON DeCHAMBEAU, FRED COUPLES, MATT KUCHAR AND LEXI THOMPSON Proudly represent Bridgestone Golf on international professional tours
Pros
Increases accuracy
Low driver spin
Increased ball speed
Priced well for tour ball
Soft feel on all shots
Increased distance and performance for slower swing speeds
Cons
Lack of speed on putting green
Difficult to shape shots
Cover may slow spin on shorter shots
Conclusion – Bridgestone e6
Bridgestone provides a quality soft ball to enhance accuracy and consistency and increase distance. It does have some drawbacks but overall a great golf ball.
The Bridgestone e6 Golf Ball is one of the most popular soft balls on the market. It is designed to help beginners or older players with mid-speed swings but works great for any mid-handicap player.
3. Titleist Velocity (Great Quality)
Titleist, like Bridgestone, is one of the big names in the golf world. The Velocity Golf Ball is almost as well known as the famous Pro V1. While the cover consists of NAD and ionomer, the core of the Titleist Velocity golf ball is Firm LSX.
The Titleist Velocity comes in four unique colors and has an orange number. It features a 350 octahedral dimple count, which increases the launch height and overall distance. It performs well on the green, although it may not spin and dance with a wedge.
Pros
Large core for lower compression and greater distance
Dimple pattern improves aerodynamics for a higher launch
Good durability
Feels good on and around the green
Great distance golf ball
Durability across multiple rounds
Easy to control around the green
Cons
Distance drops off with shorter irons
Feels harder when using a wedge
Long irons roll more
Not especially forgiving
Conclusion – Titleist Velocity
Titleist Velocity is considered a soft golf ball, but it has many of the same benefits as traditional soft golf balls. It does well around the greens and is quite durable. The Velocity by Titleist is an ideal golf ball for most mid-handicap players.
4. TaylorMade Tour Response (Excellent Spin)
The TaylorMade Tour Response is one of the most expensive balls on the list. That's because of the materials used in construction and the effort in development. The material of the cover is cast urethane. The multiple colors and patterns make it especially unique. This ball is meant for mid-handicap players.
The compression core of 40 is low with a total compression of 70. The dimple count is 332. The Tour Response includes an alignment stripe to enhance accuracy and control. The Tour Response is a three-piece ball which accounts for the higher cost.
Sale
Pros
Great spin, especially on approach shots
Consistent and strong ball flight
Good control on the greens with high spin
Available in multiple colors
Cons
Scuffs easy
Less carry distance than other competitors
Conclusion – TaylorMade Tour Response
Taylormade Tour Response is a high-quality ball made to perform well on the links. It does scuff easily because of the cast urethane cover, but increased distance and control make it worth the splurge.
5. Callaway Supersoft (So Many Colors!)
The Callaway Supersoft golf ball is available in color options (six). That alone makes it unique. It has a dimple count of 332 and a low core compression of 38. The cover is made of TPU (injection-molded) urethane and is a four piece ball.
The soft design enables longer distance without needing extra swing speed, which is perfect for most mid-handicap players. That pairs beautifully with increased accuracy and consistency. Gotta love those softer golf ball!
Sale
Callaway Golf Supersoft Golf Balls (2021 Version, White)
Supersoft Has Been One Of The Most Popular Golf Balls For Years, And We'Ve Combined Incredible Cover, Core And Flight Technologies To Make It Even Better.
The New Hybrid Cover Features An Innovative Paraloid Impact Modifier Made By Dow Chemical. This Multi-Material Construction Allows For An Incredible Combination Of Fast Ball Speeds From High Launch And Low Spin, Soft Feel, And Excellent Greenside Control.
The High Speed Soft Compression Core Maximizes Energy Transfer To Increase Ball Speeds, While Also Promoting High Launch And Low Spin In Your Longer Clubs For More Distance.
Hex Aerodynamics Is Optimized To Reduce Drag And Enhance Lift For Increased Carry And Higher Flight.
Pros
Good price and value
Low compression
Accurate soft feel
Good for beginners
Consistent and reliable distance
Forgiving off the club face
Straighter ball flight
Multiple color options
Cons
Little too soft for some shots
Cover scuffs easily
Not very durable
Conclusion – Callaway Super Soft
Callaway, like TaylorMade and Titleist, is one of the biggest brands in golf. Their Supersoft golf ball is made for mid-handicap players with a beginner or intermediate skill set. It's also great for older players whose swings are slowing down. It provides great color options, a high-numbered dimple pattern, and low compression.
Buying Guide to the Perfect Mid-Handicap Golfer
Mid-handicap golfers must consider a few key features when looking for the best golf ball to improve their game. The main factors are the number of layers in the ball, the materials, the dimple pattern, and the overall performance.
Layers – Number of Pieces
Generally, a golf ball can have anywhere from two to four pieces or layers. There is an inner core and a cover, which make up the two-piece ball. For three and four-piece balls there are extra layers added in between.
For mid-handicapped golf players, especially those with slower swing speeds, a two or three-piece golf ball is best. A two-piece golf ball is made to spin less but go farther, while a three-piece is ideal for more control, especially in wedge shots. Four-piece golf balls have great advantages for highly skilled players, but they are more expensive and don't provide the same benefit for mid-handicap players.
The numbers on a golf ball are confusing. That's why we wrote this article explaining exactly what the numbers on golf balls mean.
Materials
The material a golf ball is made from is instrumental in the performance. Most golf balls use butadiene rubber for the inner core, but the cover material will vary. Tougher plastic-like products are common and can last a long time.
Surlyn is widely considered one of the best materials, though other types can perform well too. The types of material will play a big part in the softness or hardness of the ball. It is recommended that mid-handicapped players stick to softer golf balls.
Dimple Patterns
The dimpled pattern on golf balls is intentionally designed to encourage longer distances and less air drag. The more dimples there are, the faster and further the ball will go…usually.
So how many dimples are on a golf ball anyway? And if we're asking golf ball questions, how much do golf balls weight?
The pattern is also intentional and well-tested for the best velocity and stability. A smooth golf ball is practically useless!
Final Thoughts
Most soft golf balls are all geared toward improving accuracy, distance, and control. These are critical features when looking for the best golf ball for mid-handicap players.
A good ball for a mid-handicap player will have high-quality materials, two or three layers, a high-numbered dimple pattern, and a lower compression number. These balls all have pros and cons that will benefit different players differently. Overall, the balls described above are good for any mid-handicap golf player.
Looking for the best golf ball for high handicap players? We have that covered too!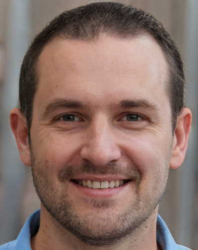 Latest posts by David Shelly
(see all)