When it comes to playing golf and enjoying the sport as a whole, there are lots of different pieces of equipment that need to be implemented into someone's arsenal.
Golf clubs are essential, as are a golf bag, and some golf tees for the initial drive. However, you need to consider some of the different forms of equipment that pros use when they play.
One thing that people often wonder is whether pro golfers use certain types of shoes and footwear and whether they have spikes on them. Are they banned?
Do they damage the surface of the golf course? You need to wear some appropriate footwear for when you play golf, so why not spiked golf-oriented footwear?
We understand that you shouldn't just wear any old pair of shoes on the golf course and we recommend that you always check the rules of the course before jumping on with specialist footwear.
Follow our guide to find out what pros wear on their feet and whether they're allowed to wear spikes.
Do Pro Golfers Wear Spiked Footwear?
It comes as no surprise that professional golf players have worn metal spikes in the past and they have definitely found an advantage with their traction on the course.
Various reports and studies have found that around 15-20% of PGA Tour golf players still wear metal spikes. However, they don't wear them on every course that they play on.
When it comes to different rules and regulations, it often comes down to which golf course you're planning to play on and what they expect from you.
For example, Bryson DeChambeau is a well-known golf pro that prefers to wear metal spikes because of the extra support, grip, and stability they offer when traversing the surface.
Although the vast majority of professional golf players have been forced to follow their amateur counterparts by switching to rubber spikes, rather than metal.
However, this has caused a divide between a lot of pros and their stances on the footwear because of the rules and regulations allowing them, or not allowing them, to wear these shoes.
Many golfers believe that rubber spikes can't provide them with the same advantages that metal spikes do, with professionals like Tiger Woods frequently sporting the footwear over the years.
Often seen with metal spikes on their feet, Woods has always been at the top of the game when it comes to equipment and clothing.
So, Are Metal Spikes Banned?
So, if you're like us and you enjoy a lovely game of golf at an amateur level, then you're likely to have made the change to soft spikes from metal spikes a while ago.
However, because of their advantages and their positive effect on a golfer's game, metal spikes must be legal right? Confusing, but are metal spikes banned for amateurs and not pros?
Simply put, metal spikes on golf shoes aren't illegal or banned as such, but, we are all forced to follow rules that are followed on almost every golf course around the world.
So, although they're technically not banned as a whole, you'll struggle to find a golf course that actually allows amateurs to wear them whilst playing. Spikeless or rubber spikes will be required.
We know this sounds a bit confusing with the conflicting stances, but they're not technically illegal to wear, they might be banned from certain courses, however.
The main two governing bodies that make the decisions are the R&A and the USGA. They state that wearing metal spikes might harm golf courses when used frequently, so that's why they're not really allowed from golf course to golf course.
If we're going off the official rules stated, then local rules are allowed to be written and enforced by any course or competition.
These local rules have the same enforcement and status as a Rule of Golf. This makes sure that these golf courses can then keep their surfaces safer and of high quality. Basic rules can often be found on the back of the scorecards provided at the specific golf course.
Because of the demand and growth in popularity of metal spikes over the decades, golf courses have had to make pretty clear whether they allow metal spikes on the courses or not. Very few courses allow metal spikes these days, so few regular players even own golf shoes with traditional metal cleats.
That being said, we recommend checking with the staff at the golf course or checking the golf course website before lacing up your golf footwear. However, we stress that the likelihood is that you will probably have to wear spikeless or rubber spiked shoes.
Pro Golfers And Metal Spikes
So, as we have already mentioned about the venues for the 4 major golf championship competitions, the PGA Tour, and the other huge golfing events around the globe.
They all tend to make an exception for the best professionals and golf players because of the revenue and level of the game expected from these sportsmen and women. Just because you see the pros wearing metal spikes from time to time, doesn't mean you should.
Let's look at a famous example of the rules not being followed. Double US Open champion Lee Janzen was once disqualified from qualifying for the competition one year.
Why? Because he was wearing metal spikes on a course that didn't allow the footwear to be worn! He didn't read the letter about the rules and he was left out of the competition.
However, this wasn't the end of the situation! It turns out that some of the courses in the qualifying rounds that Janzen was disqualified from, actually allowed metal spikes!
In fact, the majority of the PGA Tour players were allowed to wear shoes with metal spikes, but Janzen was on one of the few courses that didn't allow them.
Why Are Metal Spikes Frowned Upon?
So, that's an example of a pro golfer that wasn't allowed to qualify because of his metal spikes, proving that the rules aren't always limited to amateurs and casual players.
But, what exactly was the thought process behind the golfing bodies to get rid of metal spikes from the majority of golf courses around the world?
The reasons are fairly straightforward and pretty understandable when you think about them. Metal spikes are good for golfers because they provide more grip and traction with the golf course surface.
Because of this, it comes as no surprise that the metal spikes do a lot more damage to the turfgrass on the golf course. The plastic and rubber spikes have some bend and give, whereas metal spikes are total rigid and more easy tear the grass and ground.
Historically, metal cleats have been well-known to cause a lot more damage to golf courses than rubber spikes or spikeless shoes, so they are preferred a lot more throughout the world.
Greens have mostly typically fallen victim to metal cleats and need a lot of maintenance because of the footwear. They also damage fairways, bridges, walkways, and lots of other areas in and around golf courses worldwide. This includes indoor areas (i.e. the pro shop and bar) that players frequent before and after playing a round of golf.
So, when it came to making a decision, courses and official bodies thought it was more sustainable and cost-effective to try and get rid of metal cleats altogether.
Golfers would continue to use specialist footwear for playing golf, they just wouldn't be able to wear metal on the courses.
Related article: Best Golf Shoes For Wide Feet That Feel Most Comfortable
Which Professional Golfers Still Wear Metal Spikes?
When allowed, a lot of pro golfers will happily take the chance to wear metal spikes, which we can understand. However, they will still need to check before they put on their cleats.
The majority of golfers will wear rubber spikes when instructed to do so, as reports and studies have proven that wearing rubber spikes doesn't actually have a negative impact on a golfer's chances of winning.
The first professional golfer to win the PGA Tour wearing soft spikes was David Frost. The Mastercard Colonial tournament was won in 1997, with Davis Love III winning the PGA Championship in the same year wearing rubber spikes.
The latter won his competition under very wet conditions at the Winged Foot golf course. Because of this, other professional golfers were bound to have gained confidence in the alternative footwear to metal spiked shoes.
By the end of 1997, approximately 75% of professional golfers were still wearing metal spikes. This is compared to around 17% of professional golfers wearing metal spikes on their feet in the current era of golfers.
In the sport today, Justin Thomas and Bryson DeChambeau are two of the most high-profile golf professionals that still wear metal spikes regularly. As we previously mentioned, Tiger Woods was also a massive fan of metal spikes, along with Phil Mickelson.
However, both now wear soft spikes to adhere to regulations and out of respect for their fellow competetors.
Bubba Watson is a great example of a golfer that loves to swing fast, which means that he's more likely to wear metal spikes to maintain grip and traction on the course surface. Adam Scott and Gary Woodland are also regulars throughout the PGA Tour and wear metal spikes often when playing.
However, this doesn't mean that they aren't prepared to wear alternative footwear.
As we previously mentioned, if a golf course prohibits metal spikes on footwear, then a golfer will have no choice but to explore other options or they face being disqualified from the specific competition or tournament.
Justin Thomas, despite being a massive advocate of wearing metal spikes, understands that courses have them banned for a reason, which means he always has a pair of soft spikes to make sure he's prepared.
The Benefits Of Wearing Metal Spikes
We've touched on the subject already, but there are a lot of benefits for players wearing metal cleats, rather than spikeless shoes or rubber spikes. A golfer's worst nightmare would be to tee off in front of the quiet crowd, just to slip on the wet surface.
Metal spikes will allow you to have the freedom to play how you want. Pro golfers don't want to be worrying about external problems affecting their game.
On top of this, metal spikes are easier to replace and maintain, considering that they're bound to experience a lot of different surfaces and environments.
For example, the quality of the metal will be stainless and will ensure that your shoes will serve you for months and years, depending on how often you use them. If your rubber cleats break, then you will need to get the spikes replaced, or even the whole shoe.
Many faster-swinging golfers prefer to wear metal spikes because the shoes provide the owner to swing quickly with more power, without slipping or. falling.
The faster the swing, the more likely the golfer is to loose their balance, or look a bit silly in front of their friends and colleagues.
Controversies Of Wearing Metal Spikes
There have been a lot of arguments and disagreements on the topic, however, there are some cases that are a lot more famous than others.
At the end of the day, there are always going to be varying takes on the topic, but there are a lot of situations where golfers have refused to agree to disagree, often making their voices public.
Vijay Singh Vs Phil Mickelson, 2005
For example, we all know that the Masters tournament is one of the biggest and best in the world. Double champion Vijay Singh had a massive spat with Phil Mickelson in the Champions Locker Room.
Ultimately, two massive golfing professionals are always going to try and let their voices be heard, no matter who they agree or disagree with in the process.
The disagreement took place at Augusta when Singh demanded that Mickelson have his spikes checked mid-competition. Singh claimed that Mickelson had damaged the surface around the cup on the 12th hole – a hole known by a lot of golf fans around the world.
The two obviously didn't see eye-to-eye on the subject and the argument was publicized for all golf fans to see.
Jon Rahm Vs Metal Spikes, 2021
More recently, Jon Rahm was caught on camera saying how much he hates metal spikes! In 2021, at the Sentry Tournament of Champions, the world number 1 missed, what's fair to call, a reasonably easy chance to putt a birdie.
He alleges that the metal spikes affected the surface and caused the ball to skim around the edge of the hole.
We can't repeat what he said due to the language he uses to describe his frustrations, however, it's definitely worth a search on YouTube if you're looking for some strong views on the subject!
We can understand the frustrations, but it further emphasizes the divide between golf pros and their stances on whether metal spikes should be used.
Brooks Koepka Vs Bryson DeChambeau, 2021
One final instance of a disagreement of sorts is another recent case where Brooks Kopeka was visibly seen being annoyed when fellow golfing pro, Bryson DeChambeau walks past.
The former was having an interview and DeChambeau walks behind as he was talking, with Koepka visibly looking disgruntled at the sound of the metal spikes hitting the ground.
It just goes to show that even the biggest of pros have their own take on the metal spikes debate, and will even voice their opinions and show their dismay at the sight, or sound of them.
This case took place at the PGA Championship in 2021, which is as recent as you can get without being in 2022. This means that the conversation is still going on and looks to be far from over.
Amongst amateurs and local players, the debate is mostly pointless. Since so few courses allow metal spike now, almost all players only purchase and wear conforming shoes with soft spikes.
However, everyone has varying views and will definitely be eager to make their opinion heard. Unfortunately for those of us who aren't pros, we have to follow the rules very closely and won't be given an option to wear metal spikes.
What Materials Are Cleat Spikes Made From?
Of course, there are a lot of different materials that make up your traditional forms of footwear used in golf. However, we think it's important to focus on the spikes that are featured at the bottom of the cleats.
The metal form of these spikes is usually seen as an aluminum material that can be easily cleaned and replaced when they get muddy, wet, or damaged. This variation of the spike is typically used for wetter and dirtier situations.
Plastic spikes are also seen a lot throughout the world of golfing equipment and are often seen as a direct replacement for aluminum spikes. Of course, they are better suited for regular surfaces, but they have the same effect as their metal counterparts without damaging the surface.
Finally, we have rubber cleats which are better suited for hard surfaces because they aren't as tough or harsh as their metal and plastic variations. They all have their different perks and disadvantages, it's all about finding the ones that suit your playing style, whilst still following the rules.
Conclusion
That's the end of our guide! It's quite a widely discussed topic, so you're bound to find a lot of different opinions from different golfers around the world when searching about metal cleats in golf. At the end of the day, rules are rules and they're there to be followed for a reason.
Almost all golf courses around the globe will forbid regular players from wearing metal cleats because of the potential damage they can cause to golf course surfaces. Always be sure to follow the rules and laws of your golf courses to avoid punishments and getting into trouble.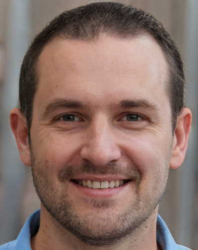 Latest posts by David Shelly
(see all)