Choosing the right golf bag can make it so much easier to make your way around the golf course and access your clubs when you need them.
There are different categories of golf bags and you need to make sure that you choose the one that is going to be most suitable for you.
We have put together this list of the 7 best golf bags for women. The products are split into different categories to make it easier for you to find your ideal bag. Keep reading to find out more.
Product Reviews
Here is a run down of the different types of golf bags and our top recommendations for the best product in each category.
Tour Bags
Tour bags are the type of golf bags used by the tour professionals. They are the largest type of golf bag available which gives you plenty of room for all of your golf essentials and your personal items.
They are usually made from very high quality materials. The downside to tour bags is that they are quite heavy and they don't always fit on a golf cart. You may need to purchase your own golf cart if you intend on using a tour bag.
If you are looking for a premium tour bag then this product from Taylor Made is perfect. Taylor Made is known as the best brand for golf equipment and they use top quality materials.
This bag has a total of 12 pockets- some hard shell, some insulated, some lined - so you always have the perfect pocket to store your items. The shoulder strap is very comfortable.
It has a leather exterior and a velour interior to keep your clubs protected. There is space for 6 different clubs with full length dividers.
Cart Bags
Cart bags are one of the most popular types of golf bags. If you buy a golf club set it will probably come with a cart bag.
They are made to fit onto a cart bag and have a rubber base to stop them from slipping off. If you don't use a golf cart then this kind of bag might be a bit too heavy for you to carry all the way around the course.
Cart bags are not as big as tour bags, but they still have plenty of convenient storage pockets.
Callaway is another top brand when it comes to golf equipment. This bag comes in a choice of 9 different colors so you are sure to find one that suits your clubs and your golf clothes.
You can fit 14 different clubs in this bag making it ideal for long games. The dividers are full lengths so the shafts of the clubs won't bash against each other in the bag.
There are 10 different pockets with various functions and features, so you will always have a safe space to keep your equipment or personal items.
The single strap is comfortable and doesn't get in the way of any of the pockets. There is also a trolley hook which is ideal for people who like to use golf trolleys.
This cart bag also has space for 14 different golf clubs. It comes in 7 different colors and is made from durable polyester- a synthetic fiber that is very strong.
The bag has a total of 11 different pockets including a quick access magnet pocket and a double access cart pocket.
Stand Bags
Stand bags are lighter than cart bags which makes them ideal for people who want to carry them around the course rather than using a golf cart.
They have retractable legs which allow the bag to stand upright, making it easy for you to access your clubs.
Stand bags tend to have backpack style straps as well as a shoulder strap, so you have a choice of how you would prefer to carry the bag.
This stand bag from TaylorMade can hold 8 different clubs. There are 6 different pockets on this bag including a sleeve for a water bottle, a removable ball pocket, and a velour lined dry pocket for your valuable personal items.
The bag comes in five different colors and has various straps and handles so you can choose the most comfortable way to carry it around the course. You can trust the quality of this bag because it is made by Taylor Made.
Wilson is another respected brand in the world of golf. This bag is very reasonably priced and comes highly recommended by customers.
There are three colors to choose from, all of them suitable for men and women.
There are a total of five dividers and two of them are full length. The padded strap has an ergonomic design to make it as comfortable as possible.
There is also a padded section around your lower back and hip to prevent rubbing and bruising when you are carrying the bag.
Carry Bags
Carry bags, also called Sunday bags or pencil bags, are the most lightweight option. They have a slimline design with fewer storage pockets to make them as lightweight as possible.
Some of them have stands but most of them don't in order to make them smaller and easier to carry.
It also makes it easy to store your clubs at home if you have limited space, or to fit them in the trunk of a small car.
If you want a lightweight carry bag then this is ideal- it weighs only one pound! It is made from 100% polyester which is strong and durable.
It comes in four neutral colors which are suitable for both men and women. The three way design has full length dividers to stop your clubs from clashing inside the bag.
There is an easy access grab handle at the top of the bag as well as the comfortable padded straps.
The bag has various packers including a fleece lined pocket for valuable items and a mesh pocket for a drinks bottle.
Travel Bags
Travel bags are used to transport your golf clubs from place to place but they are not used on the golf course.
You may want to use a travel bag for your clubs if you are going on a golf holiday or you intend to travel a long way to play a particular golf course.
You can get soft sided or hard cover travel bags. The hard cover travel bags are more expensive but they offer your clubs more protection.
This is important if you are taking your clubs on a flight or overseas and they will be kept in a luggage hold.
This tough travel case is made from ABS hard shell plastic which will keep your clubs safe.
It can handle being knocked about so you don't have to worry about taking your clubs on an airplane and the bag getting thrown into the luggage hold. The wheels allow the case to be pushed or pulled with ease, and there are 4 dividers.
Buying Guide
We have shown you our recommended products for each category of golf bag. You need to consider which type of golf bag you are going to need and why.
You might need more than one - for example, a cart bag and a travel bag. Here are some things to think about when choosing a golf bag.
Budget
The first decision you need to make is how much money you are willing or able to spend ona golf bag. This could make a difference to the brand of bag you choose, or the type of golf
bag you can afford. For example, a tour bag is more expensive than a stand bag.
Storage
You need to make sure that the bag is big enough to fit in all of the clubs that you want to bring.
You should also consider whether you want to keep your personal items in the golf bag, in which case you will need some storage pockets.
Quality
Your golf bag is going to get a lot of use and need to be strong enough to hold heavy equipment without the seams ripping or the material tearing.
Choosing a trusted brand can help to ensure that you are getting a top quality item, but if you choose a smaller brand then make sure that the bag is well made and uses strong materials.
It would also be beneficial to find a bag that has a manufacturer's warranty for extra peace of mind.
Style
If you are still struggling to choose between several products, then it might come down to which style you prefer.
It is nice to have a bag that matches the same color scheme as your clubs, or one that complements your golf clothes so you look coordinated on the course.
Some bags have multiple colors to choose from which makes it easier to find a style that you like.
Frequently Asked Questions
How Do You Clean Your Golf Bag?
Golf bags are not usually machine washable because they have a solid structure.
If you get dirt on your golf bag then you should be able to sponge it off with a cloth, warm water and a mild detergent.
Make sure that whatever cleaning products you use will not stain the fabric. It might be best to test a small area first.
What Is The Difference Between Men And Women's Golf Bags?
A lot of golf bags are unisex and can be used by men or women. Some bags specify that they are for men or women because they are designed to fit male or female golf clubs.
Men and women's golf clubs vary in size and weight so they might need different bags.
Summary
When you are looking for a golf bag it is important that you choose the right category to ensure that the bag is going to meet your needs both on and off the golf course.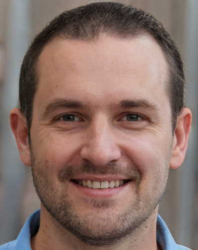 Latest posts by David Shelly
(see all)