In 2019, the Rules of Golf were updated due to many of golf's rule-makers being worried about the very slow rate of play for most rounds.
These rule changes seem to have helped in speeding up the game, so that more people can enjoy playing rather than just waiting on every shot.
So how much time does it take to play a complete round of golf? And does it change much depending on the number of players and holes?
In this article, we will cover the average time a round of golf takes, and give you some top tips on how to speed up the game.
Average Golf Times
1 Player
18 Holes – 2 hr 30 min
Par 3s – 7 mins
Par 4s – 8 mins
Par 5s – 10 mins
2 Players
18 Holes – 3 hrs
Par 3s – 8 mins
Par 4s – 10 mins
Par 5s – 12 mins
3 Players
18 Holes – 3 hr 30 min
Par 3s – 9 mins
Par 4s – 12 mins
Par 5s – 16 mins
4 Players
18 Holes – 4 hrs
Par 3s – 10 mins
Par 4s – 13 mins
Par 5s – 16 mins
While the above timings are the average, as any golfer knows games can fall short of this, or last far longer than first intended.
When there is slow play, rounds can go on for longer than five hours and sometimes even up to six.
However, those who have done studies on the speed of play agree that sluggish play is not the fault of the players themselves. An excessive number of players on the course is the biggest factor in dragging out the playing time.
What Factors Affect Golf Timings?
There are 10 key aspects that are responsible for the overall length of time required to complete a game of golf.
The authorities in charge of the game have not laid down any specific regulations for what constitutes an "acceptable speed of play" in the game, which is why the timings can vary so much from round to round and course to course.
Despite this, the findings of a survey that was carried out in 2015 by the Royal and Ancient Golf Club of St. Andrews (R&A) indicated that an overwhelming majority of golfers – more than 60 percent – would enjoy the game more if it took less time to play.
Here are the key reasons why your game of golf may be going at a snail's pace.
Tee Time Spacing
If there is not enough time provided between groups, the course can quickly become too overcrowded, which results in longer rounds and higher waiting times.
Number Of Golfers In Your Group
There is a direct correlation between the number of golfers in a group and the amount of time it takes to finish a round. A group of four golfers will require a much longer amount of time to finish a round than a single player would on an empty course. However, golf courses are rarely empty and you can only play as fast as the group in front of you.
Full groups of four are often the most fun, you can't be blamed for playing a round with your friends. Rather, it is the golf club's issue. Packing the tee sheet and pushing as many players as possible through the course will generate more revenue for the course. Unfortunately, this will also slow the pace of play considerably.
The Type Of Play
The type of game that is being played has a direct impact on the pace at which the game is being played. The type known as stroke play, in which players are required to complete each hole in order to count toward their score, is frequently the one that takes the longest time.
In comparison, foursomes, which comprise partners taking turns hitting the ball, move at the quickest pace.
Tee Options
Playing over obstacles such as water hazards and bunkers when there are not enough teeing options to cater to different golfer skill levels and/or hitting distances can slow down the game.
The Length Of The Rough
The severity of the rough on the course may make players spend a significant amount of time hunting for their lost balls, which can cause rounds to go at a slower pace.
Even if the balls are not lost, the difficulty of the subsequent shot from thick rough may mean that two or even three attempts are required to reach the green.
Conditions On The Green
Additional examples of the green characteristics that could lead to extended round times are extremely tough putting surfaces. The pace of play is slowed down and can be irritating for players when greens are running especially fast, the greens have large slopes and/or the holes are cut on or near the slopes.
Distance Between Tees
A big amount of additional time will be added if you have to walk a long distance or drive a cart from one green to the next tee. If these distances could be reduced as much as possible, it would be better for the overall flow of the game.
Obstacles
The majority of golf courses have a diverse array of hazards, which may include bushes, trees, water hazards, bunkers, rough, and other kinds of obstacles on the course.
The more of these there are and the more difficult it is to recover from these barriers, the greater the likelihood that the game will play at a slower pace.
The Weather
The effect of the weather conditions makes golf a difficult sport to play. A sudden downpour or a string and sudden gust of wind can have some disastrous effects on the game.
As a result of this, a day with horrible weather can have a substantial impact on the length of time that is needed to finish a round.
Player Issues
It should come as no surprise that sluggish behavior on the part of players might contribute to issues with the speed of play (for example, not being ready to play or not knowing the rules).
Similarly, the level of talent possessed by a player will unquestionably have an influence on the amount of time required to finish a round. For instance, if four golfers take 90 strokes each, the round will undoubtedly take longer than if four golfers take 70 strokes each.
From all of this, it is clear that the slow rate of play cannot be blamed entirely on the players as it can be caused by a huge number of factors.
There are a number of different things that may go wrong during a round, and a lot of them happen even before the players arrive on the course and start affecting it. Some of these things could include weather conditions, player errors, and course conditions.
So is there any way to speed up a game of golf? Keep reading to find out.
Top Tips For Speeding Up Your Golf Rounds
Starter Gaps & Tee Time Intervals
Starter gaps, sometimes referred to as starting intervals are a big issue. If these are cleared then it can assist in reducing or even eliminating delays that were caused by any one of the above-described factors.
Tee times paced at 7 minute intervals (i.e. 7:00, 7:07, 7:14) will create many backups along the course. Spacing tee times at 9 or 10 minutes will reduce the total number of players on the course and greatly improve the pace of play.
If there is not adequate spacing between tee times, there is a significant likelihood that the total length of time spent waiting on the hole will increase as the day progresses.
Other Starting Options
Play can begin in a few different ways, each of which has the potential to contribute to the play of rounds.
"Shotgun starts," in which groups start simultaneously from various tees, and "Two tee starts," in which groups start from two distinct tees at the same time, are two possibilities for moving more players around the course rapidly.
This works as a result of the fact that a greater percentage of the holes are utilized right from the start of the game.
Lower The Number Of Players In A Group
The number of golfers in each group should be kept to a minimum. The course administration can shorten the length of time it takes to play a round of golf if they restrict the number of golfers in each group.
Mix Different Groups
There is the potential for significant backlogs to form if the order in which different sized groups, such as two, three, and four, begin their rounds during the day is not properly managed.
This is due to the fact that groups that move more quickly will want and expect to be allowed to pass larger groups (play-through) that move more slowly.
Have A 'Time Par'
Similar to the concept of the "scoring par" for a hole, the term "time par" refers to the standard amount of time that a group is anticipated to spend finishing each hole.
As a result, this offers groups a hint about the pace at which they are projected to be playing, and it may be shown on scorecards for simple reference in the future.
Use The Staff For Help
Utilize the staff members of the golf course as well as any volunteers that may be accessible to you in an efficient manner. Volunteers and paid employees on a golf course each have the ability to influence how quickly or slowly the game is played.
Check-in staff at the professional shop and starters, for example, are able to offer information on the pace of play that is anticipated at the course. Caddies, if they are available, or course rangers are another resource that may be used to monitor the pace at which a group of players is playing.
Communication
Communication with the participants should be open and honest, and it should take place through any and all means that are accessible. This is one of the most crucial variables that will determine how long each round will take overall.
It is possible for each and every member of the management team of a course (committees, professionals, etc.) to make a contribution toward the goal of ensuring that all golfers have access to information that is correct, useful, and pleasant in nature indicating the desired pace of play.
Try To Deter Slow Play
Play that is "well-paced" should be encouraged, whereas "slow play" should be discouraged. Courses may also take into consideration the potential of establishing penalties and punishments for "slow play," as well as incentives for "good paced" play.
As a kind of punishment, players can be ordered to skip a hole when falling behind or even quit the course if unable to maintain a proper pace. Both of these possibilities are possible forms of discipline.
The various incentives that may be presented include a free drink at the bar, a discounted item from the pro shop, or even a reduced green fee for the next round.
Have A Variety Of Tees
It may be possible to shorten the length of the game by providing alternative tees for players to use. These tees should not be labeled as "men's" or "women's," but rather, players should be permitted to use them in accordance with their skill level and/or the distance they hit the ball.
There is evidence to demonstrate that this leads to an increase in the player's level of enjoyment as a result.
Widen The Fairway
Widening the fairways is one of the best improvements to make. When the fairways are larger, golfers will spend less time looking for their balls in the rough and more time enjoying the game. They will find it much simpler to execute shots from the fairways as a result of this.
Cut The Rough
It should be made easier for players to find their balls while they are in the rough by increasing the length of the first cut of rough (that is, the grass that is right beside the fairway) while simultaneously decreasing the overall length of the rough. These are two possible tactics that might aid in accelerating gameplay.
Clear Signage
In order to point golfers, particularly those who are not familiar with the layout of the course, in the direction of the quickest and most direct route around the course, it is vital that the signs on the course be easy to comprehend and in a place where they can clearly be seen.
Keeping Position On The Course
Players should make it their priority to stay at or near the same pace as the group that is in front of them on the course. This is what's meant when we talk about "keeping pace."
It is not appropriate for a group, for example, to have an empty hole between themselves and the group that is in front of them.
If this is the case, and if they are also slowing down the group that is following behind them, then the players who are now in front of them should encourage the players who are currently behind them to play through.
Pick Up Balls (Only When Appropriate)
It is essential for players to pick up their balls whenever it is suitable to do so, and this should be emphasized to them.
If a player is unable to contribute to the game that they are presently playing on a certain hole (for example, if their score is no longer significant for that hole), then they should pick up their balls in order to speed up the game.
This will allow the other players to continue playing.
Always Be Ready
Be "ready to play" at all times. This phrase means that a player should make themselves "ready to play" while they are waiting for other players, so long as they do not annoy another player or put the safety of anybody else in jeopardy.
This indicates that the golfer is assessing the current conditions and thinking about the next shot that they will make on the course. At this stage, they could also be deciding which club to use or preparing to putt at the same time.
Play 'Ready Golf'
'Ready golf' means playing your next shot as soon as you're ready rather than waiting for other players that might be further away from the hole or dealing with a more challenging shot. This incorporates a number of diverse actions that may individually speed up play and also cooperate together to do so.
Examples include putting out even if it means standing close to another player's line, playing your turn before assisting another player that is looking for their lost ball, and short hitters playing first if longer hitters are made to wait.
Nevertheless, the phrase "ready golf" should not be utilized when competing in a formal match.
Keep Carts/Bags Close By
The players should move their golf bags or carts into position as they come closer to the green. Placing your clubs on the side of the green nearest to the next tee saves valuable time when transition to the next hole. This will allow players to depart the green and go to the next tee most efficiently as possible, saving both time and effort.
Use A Provisional Ball
Take turns playing with what is known as a "provisional" ball. In almost every golf game, at least one person will have to spend a bit of time looking for their lost ball.
A player can play a provisional ball if they have any reason to suspect that they may have lost track of a ball or struck it out of bounds.
If the ball is lost or goes out of bounds, the player is no longer needed to return to the area of their last shot by running, walking, or driving back to it, which saves a lot of time. If they really want their ball back, they can look after the game has ended.
The Right Time For The Game
Determine the type of game you want to play at the appropriate moment. Golfers are often in charge of choosing the people they play with, the type of game that will be played, and the time of day they will play.
The overall length of time needed for a round may change based on the choices that are made.
If, for example, participants are interested in playing strokeplay with no "gimmies", which is the most formal type of golf, they should expect the round to take longer. In this case, "ready golf" and other tactics should be used to keep an appropriate pace.
If players want to complete their rounds in a shorter amount of time, one alternative that is accessible to them is to play during a less busy portion of the day, when the course may be underused or has not yet reached its maximum capacity. This will allow them to complete their rounds more quickly.
Watch All The Balls
When searching for missing balls, it is required to put the activities on hold until the search is complete.
This problem, on the other hand, may be significantly alleviated if all of the players make an effort to watch not only their own shots but also each others as well. This will most likely help in the search and finding of the lost ball.
Summary
Though it may not be done on purpose, a long golf game can really make the game drag, and also bring the mood down of both your group and the other players on the course.
You should make every attempt to speed up the rounds while also making sure that you have enough time to make your shots correctly.
As a result, for all of us who like playing the game, it would seem to be in all of our best interests to maintain a good tempo of play and not keep anyone waiting.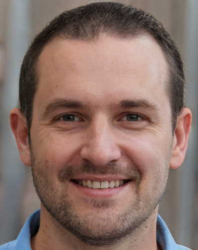 Latest posts by David Shelly
(see all)