When it comes to the sport of golf, there are about a million and one different technical terms, phrases, acronyms, and initials that need to be understood to have full mastery of the game.
One such initial is TPC, which stands for Tournament Players Club. This is a series of public and private golf courses all over North America and some other parts of the world that are operated by the PGA Tour.
Any TPC golf course is considered to be pretty prestigious and any tournaments held at these venues often attract thousands of spectators.
In this article, we'll be going over what exactly the Tournament Players Club is all about and taking a closer look at some of its most famous courses.
History Of The Tournament Players Club
The first-ever course to be inducted into the prestigious Tournament Players Club was the TPC Sawgrass in Florida.
It was designed in 1980 by Pete Dye, who was the brainchild of the commissioner, Deane Beman.
Before developments began, the plot of land that the Sawgrass course currently sits on was basically swampland, and it took a great deal of development over several years to get it looking as good as it does today.
TPC Sawgrass saw the first implementation of stadium golf tournaments in the world and allowed more spectators than ever onto the course to watch the best players in the world compete.
Since then, many other courses have been added to the TPC family including ones in California, Arizona, New York, Georgia, Virginia, Missouri, South Carolina, and even Canada.
In fact, the Tournament Players Club has even expanded to overseas territories, with official courses in Mexico, Canada, and even as far as Malaysia.
Today, there are more than 30 courses under the Tournament Players Club banner, with new additions being announced every year.
How To Get Into A TPC Course
To enter a tournament or play a round at a TPC venue, you must be a member of the Tournament Players Club.
This means that if you want to play a tournament at the TPC Delray Beach, you will need to become a member of the club first.
If you're not already a member, you can join online through the website. However, you can also sign up onsite at the course during open hours.
Once you've joined, you can access your account from anywhere, making it easy to check out scores and stats while away from home.
You can also view past events, tee times, and more at the site.
Another way to gain access to private TPC courses is a little more interesting. For this method, all you need is the right credit card.
Holders of the World or Elite Mastercard also have access to any private TPC course in the world.
How Much Are Tournaments At TPC Courses?
There are two types of tournaments available at TPC courses: official and unofficial.
Official tournaments require an entry fee and are run by the Tournament Players Club. These are usually large-scale competitions where the top 100 players in the world compete against each other.
Unofficial tournaments are free to play and are run by local clubs or individuals. They may only draw a few participants, but they are still fun to play in.
Other Ways To Play TPC Courses
Aside from playing in a tournament, you can also take part in one of the many practice rounds offered throughout the year.
Practice rounds are held on Saturdays and Sundays for members and nonmembers alike. You can find information about these at the TPC website.
These are great ways to learn how to play the course before entering a tournament.
When Is The Best Time To Visit A TPC Course?
The best time to visit a TPC course depends on what type of event you'd like to attend.
For example, if you're planning on attending an official tourney, make sure to book your flight well in advance since most of them fill up quickly.
On the other hand, if you just want to get some practice in before heading to a tournament, you might want to consider visiting during the off-season months.
During the winter months, when temperatures are cooler, fewer people show up to play, which generally makes it easier to focus on your game without distractions.
However, be careful because the weather conditions do change quite often. It's always advisable to call ahead to confirm the current status of the course.
Tournament Players Club Membership Requirements
Tournament Players Club membership requirements vary depending on the location of the course.
Don't worry though, you don't have to be descended from royalty or have a million dollars in your bank account to be eligible!
For example, the annual pass for TPC Sawgrass in Florida is around $3000-$4000, but these prices vary from year to year.
With this pass, a player can show up to the course at an agreed tee-off time and will only have to pay a cart fee, enjoying the rest of the course's benefits with their membership.
To qualify for membership, you must be 18 years old or older, hold a valid driver's license, and live within 50 miles of the course.
It might seem expensive to some, but we think it's still a pretty decent value considering the great benefits you receive from the membership.
In general, a TPC membership is only a valuable investment for those who play golf regularly enough to make it worthwhile. For example, if you only play once every six months or so, you're probably better off sticking to your local course.
Conclusion
If you've been thinking about joining a club or taking up golf as a hobby, now it's better to get involved sooner rather than later.
Membership to the TPC might seem expensive at first but for golf fanatics, it's an absolute dream come true to be able to play on the same courses as some of the world's greatest.
You'll not only enjoy more affordable rates, but you'll also benefit from all the perks that come along with being a member.
So, what are you waiting for? Get out there and start practicing today!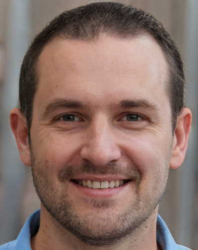 Latest posts by David Shelly
(see all)