Skins is one of the common variations of golf played for money. Skins is a game where players can earn a prize, typically cash, on each hole they win.
To play skins, a prize value is assigned to each hole, and whoever wins the hole gets the prize for that hole. To win a hole, you need the lowest score on the hole compared to all other players. If there is a tie, the prize rolls over to the next hole, and the winner of that hole earns both prizes.
This article has everything you need to know about the golf skins game, including how to play it, how to score the game, and what happens when there are ties.
How To Play Skins
Skins is a game where each hole is scored separately instead of cumulative scoring over an entire round. For each hole, a prize is assigned, usually a monetary prize.
Then on each hole, the winner will get the prize for that hole, and it resets. Each hole is a separate competition; even if you have a few bad holes, it doesn't mean you won't do well in the game. 
Let's look at a general example of how a game of golf skins works. 
On the first hole, players will compete to get the lowest score on the hole compared to each other. For example, say one player scores a three, and the other scores a four. The player who scored a three will win the hole.
Then, on the second hole, the scores reset, and each player needs to try to get the lowest score on the second hole. Whichever player wins that hole with the lowest score gets the prize assigned to it.
The play continues in this way until all the holes have been played and all the prizes have been awarded. 
The score each player got on the course will not matter in the game of skins. But players should still track it if they want to know how they played or if other competitions or tournaments are going on concurrently.
However, if there are ties, the game changes slightly. No prizes are awarded on holes with a tie. The points or prize money is rolled over to the next hole and are not awarded until a player wins one of the upcoming holes. If the last hole is tied, there might be a playoff until one player wins a hole.
How To Score Skins
When it comes time to score each hole of skins, the overall score of the round does not matter. It only comes down to the individual score on each hole. And the par does not matter, just the relative scores of all players on each individual hole.
If there is a hole with many hazards and everyone ends up in the water or bunkers, a six or seven could be the winning score on a par 4. Or, if everyone has a bad hole and ties, it will reset on the next hole, and the bad hole will not affect any of the players going forwards.
On the other hand, if one player has a great hole, like making a hole-in-one, that player will clearly win the hole. 
But, the scores always reset to zero on the tee box of the next hole. So, even if a player has one bad hole, they will not have to work too hard to make up for it.
For example, say there are four golfers playing skins, and their scores on a par 4 are three, four, four, and five. Even though two players got even par on the hole, which is good, only the player who made a birdie (3) on the hole will get the prize money. 
On the other hand, say the players went four, six, six, and seven on a par five. The player who shot the four will win the prize. But the scores will not matter when the next hole starts. So, the player with the double bogey and the player with the birdie are back to even.
Ties in Skins
Unfortunately, ties do not work in skins, and if there is a tie, no one will earn the prize for that hole. However, the prize is not lost when there is a tie. Instead, the prize will roll over to the next hole. Then, whoever wins that hole will win the prize for both holes.
For example, if two players are in a game of skins and they both make par on the fifth hole, no one will win the prize yet. They will have to play the sixth hole to see who gets the prize for hole five. 
Say player A gets a three, and player B gets a four on the sixth hole. Player A will win the prize for the fifth and sixth holes. Then, when they get onto the seventh hole, the prize will reset, and whoever wins that hole will get the single hole prize for the seventh hole.
But, say they both tie on the sixth hole. Then, they will have to go to the seventh hole, and if a player wins hole seven, they will get the prizes for holes five, six, and seven.
The ties and rollover of prizes can continue on and on until one player wins a hole. If players are tied at the end of a round, they will have to play tiebreaker holes until one wins the remaining prize fund.
Another option if the skins game ends with a tie is to cancel the pending skins and no money is exchanged for those tied points. Otherwise, the final tie can be broken by whoever has won the most holes up to that point or an alternative tie-breaking chip off or putting match to decide the final skins.
Tournament Skins Game
When playing in tournaments with many players, the skins game becomes much more competitive. The larger the field, the more difficult it is to earn a skin. In fact, a large event might only register 2-3 skins.
Normally, all players in the tournament will contribute an initial entry fee to the skins game. Maybe $5, $10, or $20. Let's say there are 100 players, and they all contribute $10. That means $1,000 is available in the skins game.
Let's assume only two players earn a skin by registering the single best score on separate holes. Those two players will split the entire pot and earn $500 each. Wow!
In large events like this, making a birdie on a very difficult hole might earn you a skin. Eagles are likely to earn skins, but even eagles are not guaranteed to qualify.
Skins games in scramble golf scoring formats are even more competitive. When playing a scramble, teams are very likely to make birdies and eagles, so earning a skin becomes especially difficult. 
Golf Skins Game With Handicaps
If you're playing in a handicapped event, the skins game will almost certainly be handicapped also. In this case, players will play their course handicap strokes where they fall on the score card. Meaning, a 12-handicap player will get strokes on the 12 toughest holes.
When playing skins with handicaps, you need to make especially great net scores to earn a skin. Net eagles are not always enough. You might need a net albatross to win a skin in a handicapped skins game with a large player field. 
Low handicap players may choose to skip the skins game in a handicapped event. If you're not getting many strokes, it's almost impossible to win skins. However, they might regret that decision if they happen to hit a spectacular shot.
Professional Skins Games
Skins used to be played as part of the PGA Tour. It was never an official event, but players on the tour would still play skins for money. 
The PGA Tour would sponsor the money for the event, but the money that players won would not count towards their money totals for the season.
The first PGA skins event was in 1983 at Desert Highlands. The four players were Arnold Palmer, Gary Player, Tom Watson, and Jack Nicklaus. Gary Player won the event with total prize winnings of $170,000.
The event continued every year after this until 2008. Only one PGA skins event was held every year, and only the top four players could participate every year by invitation only.
Fred Couples was the most successful skins player in this event. He won five of the eleven tournaments he played in and a total of $4,405,000. 
When skins was part of the PGA Tour, the prize money for each hole was very high. Here are the amounts they played for on each hole.
Holes 1-6: $25,000
Holes 7-12: $50,000
Holes 13-17: $70,000
Hole 18: $200,000
If you do the math, the total prize fund is one million dollars, so if a player is having a good day, they can quickly win large sums of money. These are quite high prizes for each hole, especially considering inflation over the past few decades. 
If there was a tie at the end of the round, players would continue to play playoff holes until one player won.
PGA Winners
A lot of prize money was won by players when the skins game was played as a PGA event. Here are all the winners of the skins event and all the prize money they won during the event.
| | | |
| --- | --- | --- |
| Year | Winner | Prize Money |
| 1983 | Gary Player | $170,000 |
| 1984 | Jack Nicklaus | $240,000 |
| 1985 | Fuzzy Zoeller | $255,000 |
| 1986 | Fuzzy Zoeller | $370,000 |
| 1987 | Lee Trevino | $310,000 |
| 1988 | Raymond Floyd | $290,000 |
| 1989 | Curtis Strange | $265,000 |
| 1990 | Curtis Strange | $225,000 |
| 1991 | Payne Stewart | $260,000 |
| 1992 | Payne Stewart | $220,000 |
| 1993 | Payne Stewart | $280,000 |
| 1994 | Tom Watson | $210,000 |
| 1995 | Fred Couples | $270,000 |
| 1996 | Fred Couples | $280,000 |
| 1997 | Tom Lehman | $300,000 |
| 1998 | Mark O'Meara | $430,000 |
| 1999 | Fred Couples | $635,000 |
| 2000 | Colin Montgomerie | $415,000 |
| 2001 | Greg Norman | $1,000,000 |
| 2002 | Mark O'Meara | $405,000 |
| 2003 | Fred Couples | $605,000 |
| 2004 | Fred Couples | $640,000 |
| 2005 | Fred Funk | $925,000 |
| 2006 | Stephen Ames | $590,000 |
| 2007 | Stephen Ames | $675,000 |
| 2008 | K.J. Choi | $415,000 |
In 2001, Greg Norman became the only player to win the entire prize fund in a PGA skins game. There was a one-time rule change that made this possible.
For a player to get the prize on the hole they won, they had to either tie or win the following hole. This rule was called "validation," and with four highly talented players, it made it difficult for anyone to collect their prize money from a winning hole.
The players had to participate in a playoff hole to collect the prize fund on the 18th hole. Since the rule made it difficult for the game to work, it was removed in 2002.
Final Thoughts
Skins is a game played for money, and each hole is worth a prize. When the game was played as part of the PGA Tour, prizes per hole were as high as hundreds of thousands of dollars. But you can play with friends for much lower prizes.
Golf skins games are a perfect side competition to add to golf games like hi-lo or scotch. It's a fun way to change up your typical golf game and make some grocery money from friends.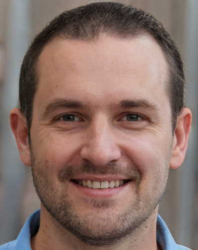 Latest posts by David Shelly
(see all)